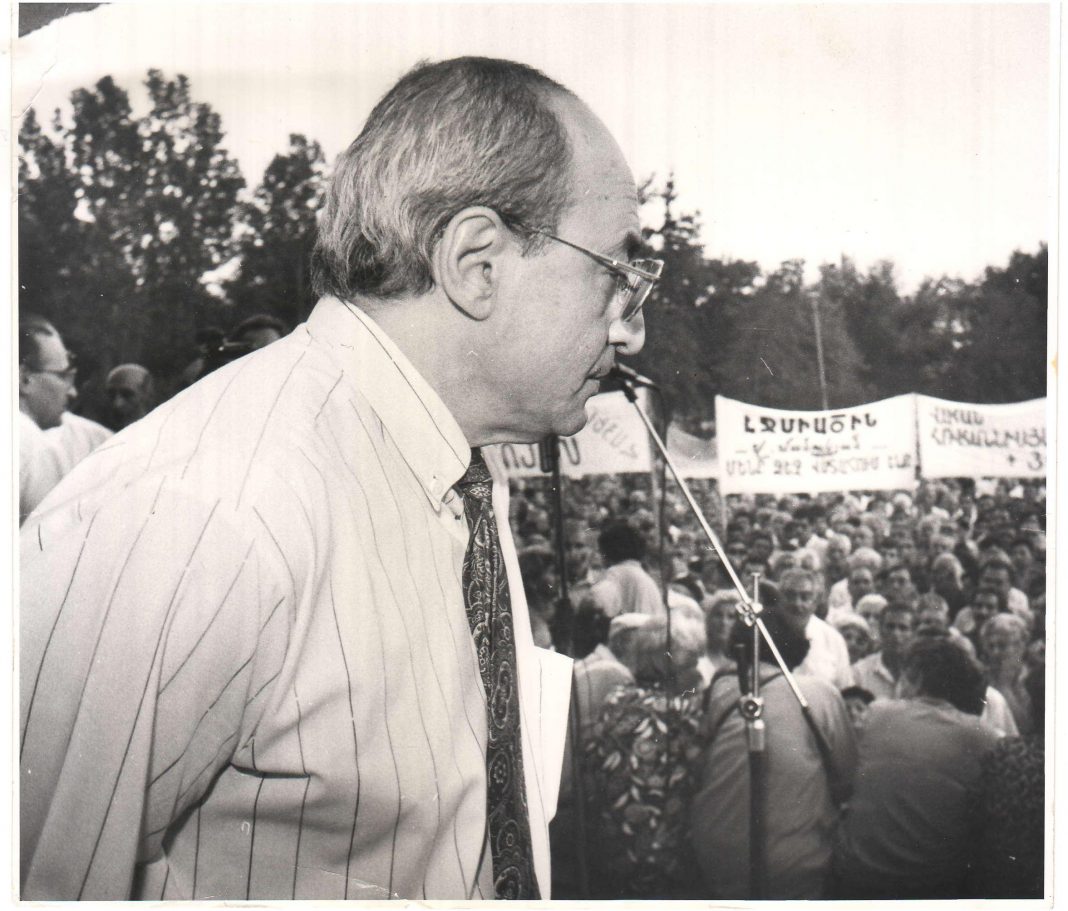 Gradually, the majority within the popular leadership of 1988 gained a direction that, in the opinion of the opposition, was consistently sacrificing the tasks enshrined in the program of the movement and the principles of democracy to the principles of "power for power" and "power at all costs." A part of the leadership of the people's movement, seeing danger in that direction, voluntarily left the ANM.
Tigran Sargsyan and Davit Vardanyan, who later formed the NDU with Vazgen Manukyan, raised the issue at one of the ANM sittings that the ongoing privatization is deepening social injustice. There were many reasons for disagreements. The members of the committee had different views on the settlement of the Karabakh conflict, from the "not an inch of land" policy to the perspective of keeping the issue frozen. Ways to solve economic problems were not always acceptable.
After the formation of the "National Democrats" faction in the Supreme Council, Vazgen Manukyan, Davit Vardanyan, Arshak Sadoyan, Shavarsh Kocharyan, Ludvig Khachatryan, Tigran Sargsyan, Seyran Avagyan, and other figures initiated the establishment of the "National Democratic Union" (NDU) uniting the active participants and supporters of the movement. In 1991, the NDU was formed, and Vazgen Manukyan was elected chairman of the party board.
The NDU had a faction in the National Assembly between 1995-2003.